Burger Burger — Christchurch
Burger Burger — Christchurch
Hospitality Interior
Burger Burger — Christchurch
Hospitality Interior
Led by the force of Mimi Gilmour, Burger Burger stepped on the scene as a roaring Ponsonby Road fast-casual establishment. It has gained a heck of a reputation with a quasi-cult following across the country.

Coveted for its maximalist & art-fueled atmosphere, the business had three bustling sites in Auckland prior to working with Wonder on taking the concept nationwide.

Wonder was engaged to help Mimi package what had been so successful in Auckland and re-contextualise this within the Christchurch environment.

The concept launched from the ever-rolling plains of Canterbury, with warm dusty caramel tussock in the foreground and the scrubbed native green hilltops off in the distance.


Bronze in Hospitality Environments — Best Awards 2019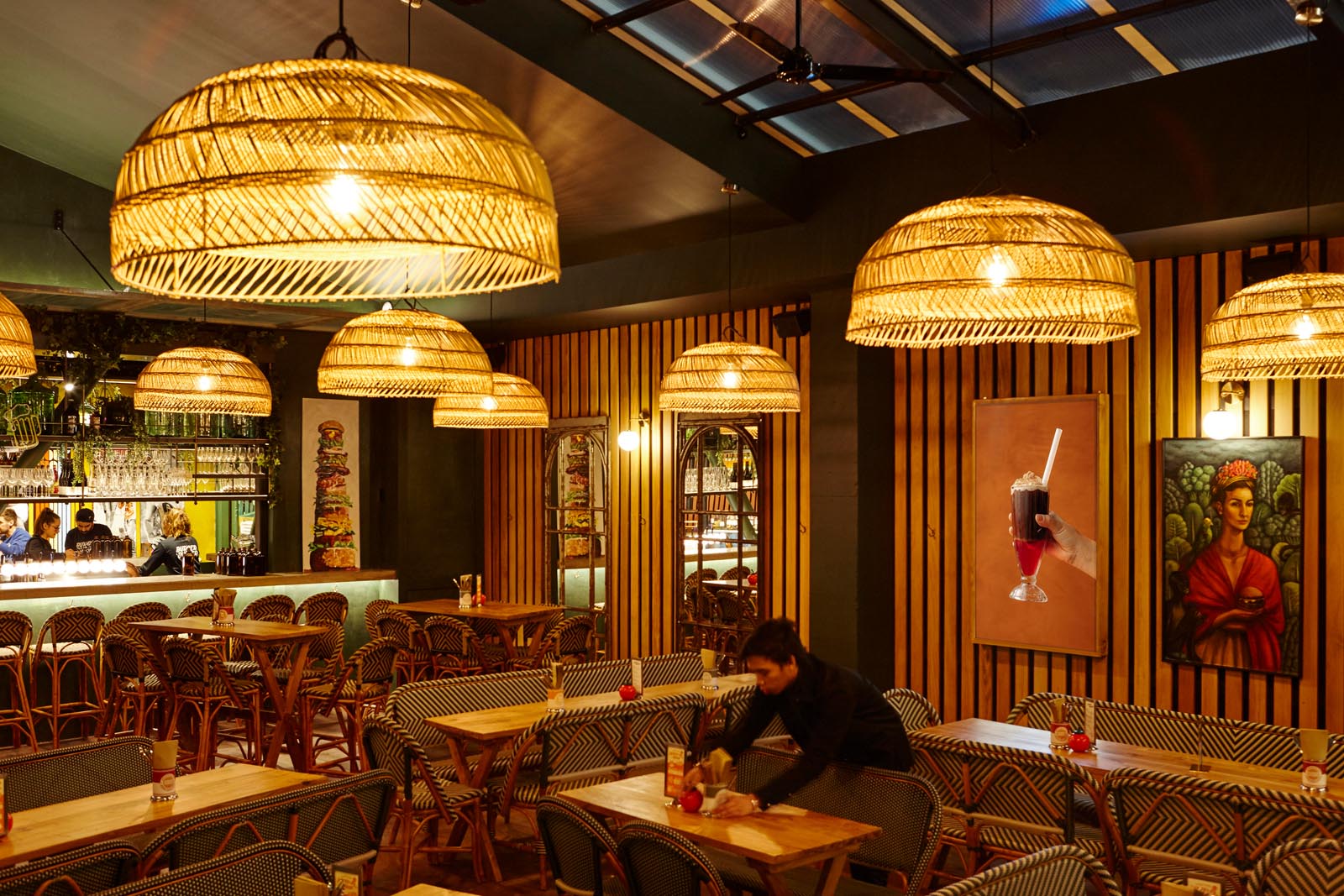 Loud atmosphere is encouraged at Burger Burger, and so the interiors should do their job in getting that started.

The finished interior absolutely dribbles with art, colour & texture. Many local craftspeople were commissioned to create pieces specific for site with a broad response of style & application.
Local artist Brendan Ryan became a key instigator of onsite decorative finishing, ensuring texture & interest carried across every surface.

The bar front was dressed with his own concoction of hessian & shellac amongst other things, and the concrete bartop tinted with freshly brewed Supreme Coffee from the neighbours next door.
Twenty-five 'up & coming' local artists were commissioned to paint artworks across a series of supplied panels.

These artworks formed a panelled wall on the restaurant interior and were later auctioned off with the proceeds going towards local initiatives.