Forté Flooring
Showroom & Experience Centre
Forté Flooring —
Showroom & Experience Centre
Forté Flooring is New Zealands leading supplier of high-quality architectural timber flooring.

Wonder was approached to design & fit out their flagship experience centre in Grey Lynn, Auckland.

Intentionally pared back, this project successfully displays timber's beauty, starkness and versatility.

The collaborative journey brought together a wide array of local makers, craftspeople & family members to achieve a high-quality of built work on all manner of bespoke objects.


Top Retail Environment — Interior Awards 2022
Gold in Retail Environments — Best Awards 2022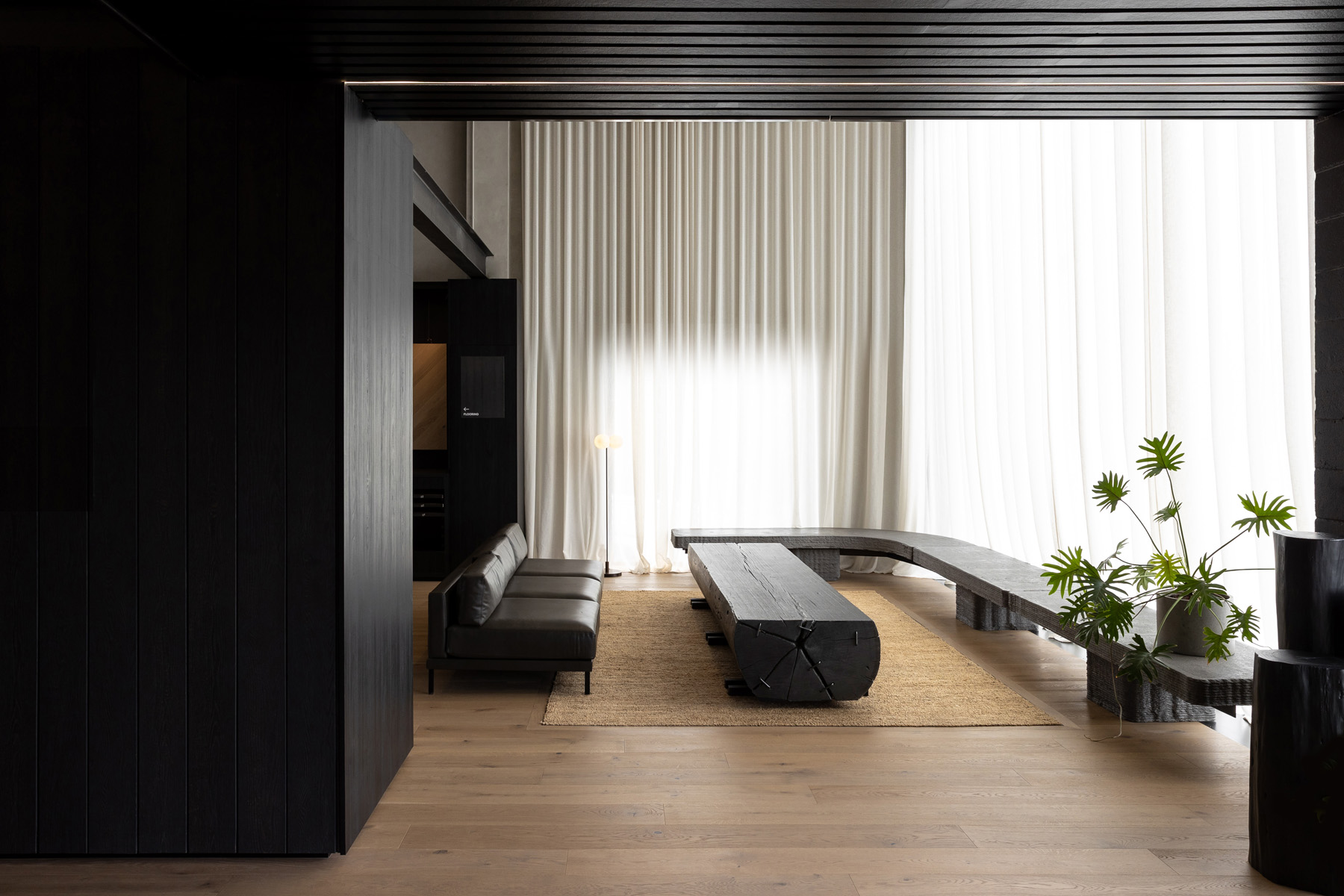 "An immensely rich and welcoming project, this showroom tells a beautiful, bold story for Forté and the true hero, timber.

The designers have reduced the space to a series of strong, crafted elements, pure forms and ideas, which come together in a harmonious environment that incorporates advanced 3D-printed elements alongside heavy, raw, natural materials with great success.

This care and attention to detail is palpable throughout."

Judges Comments, Interior Awards 2022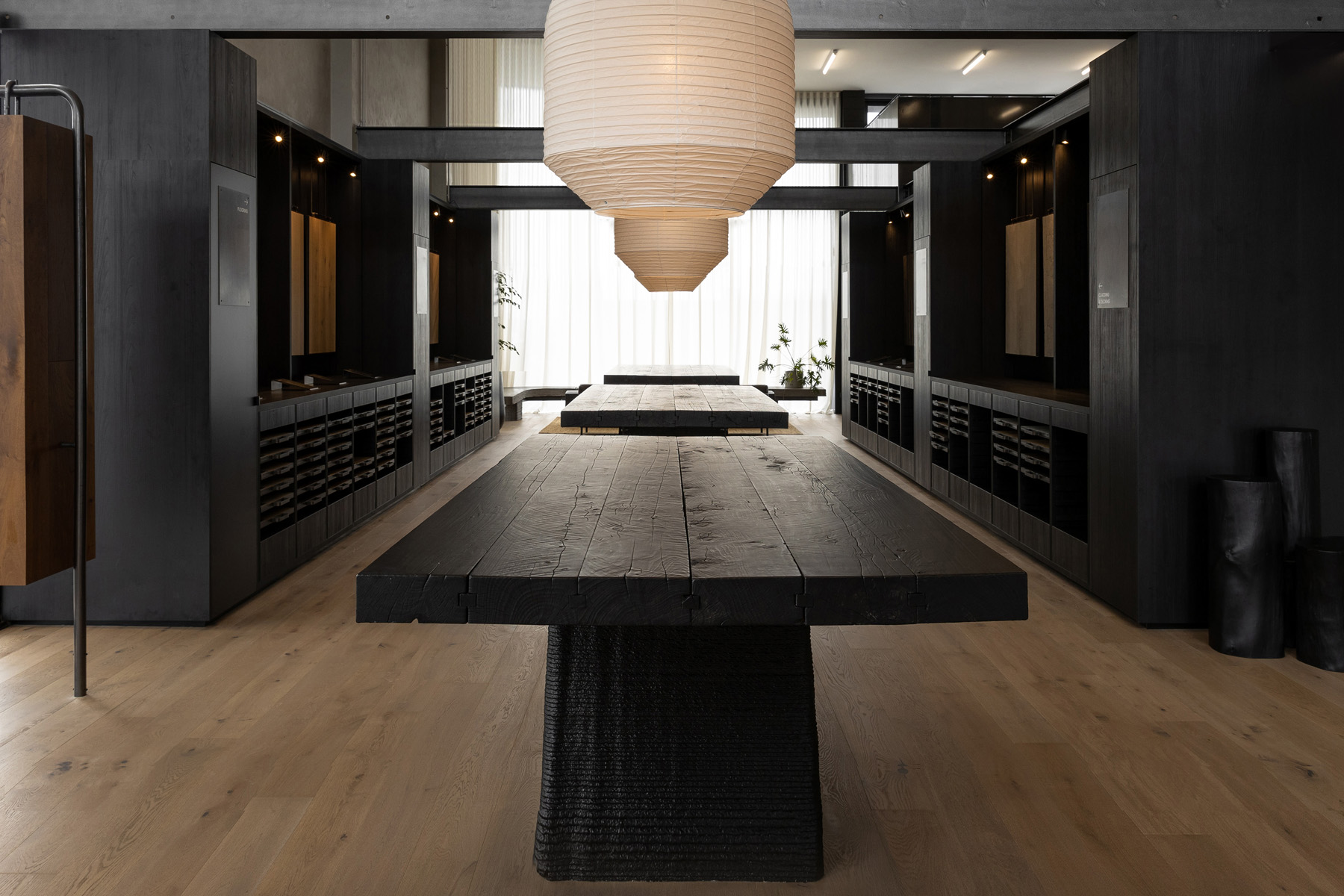 Reclaimed timber table-tops with 3D extruded concrete bases.
"Young and emerging Auckland based interior designer studio Wonder Group has seen its accreditation through many local leading retailers. Forté refined wood flooring specialists have teamed up with Wonder Group to create a true experience centre for their new Auckland showroom.

The use of generous open space allows for the materials to speak for itself. Panels of timber adorn almost every single facade, leaving the ceiling exposed to elemental steel beams and concrete walls. The demonstration of layering with restraint evokes attraction to beauty of the wood."

Words by Simon James
"A beautiful retail environment that quietly but confidently demonstrates a variety of products in context. Experimental material finishing is used carefully to create a tactile and inviting space.

A showroom which truly utilises and celebrates the product on display. Intentionally pared back, this project successfully displays the beauty, starkness and versatility of timber."

Judges Comments, Best Awards 2022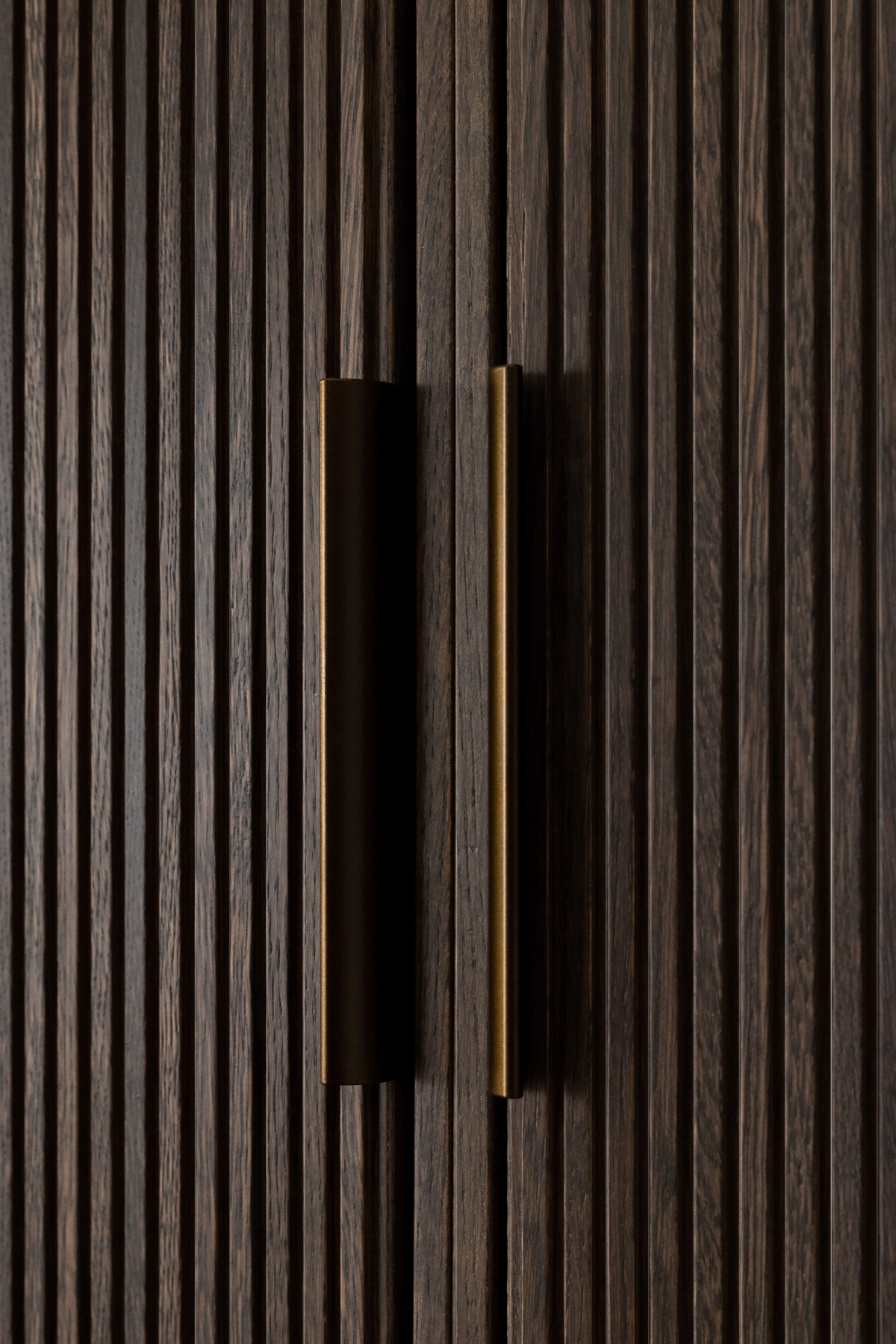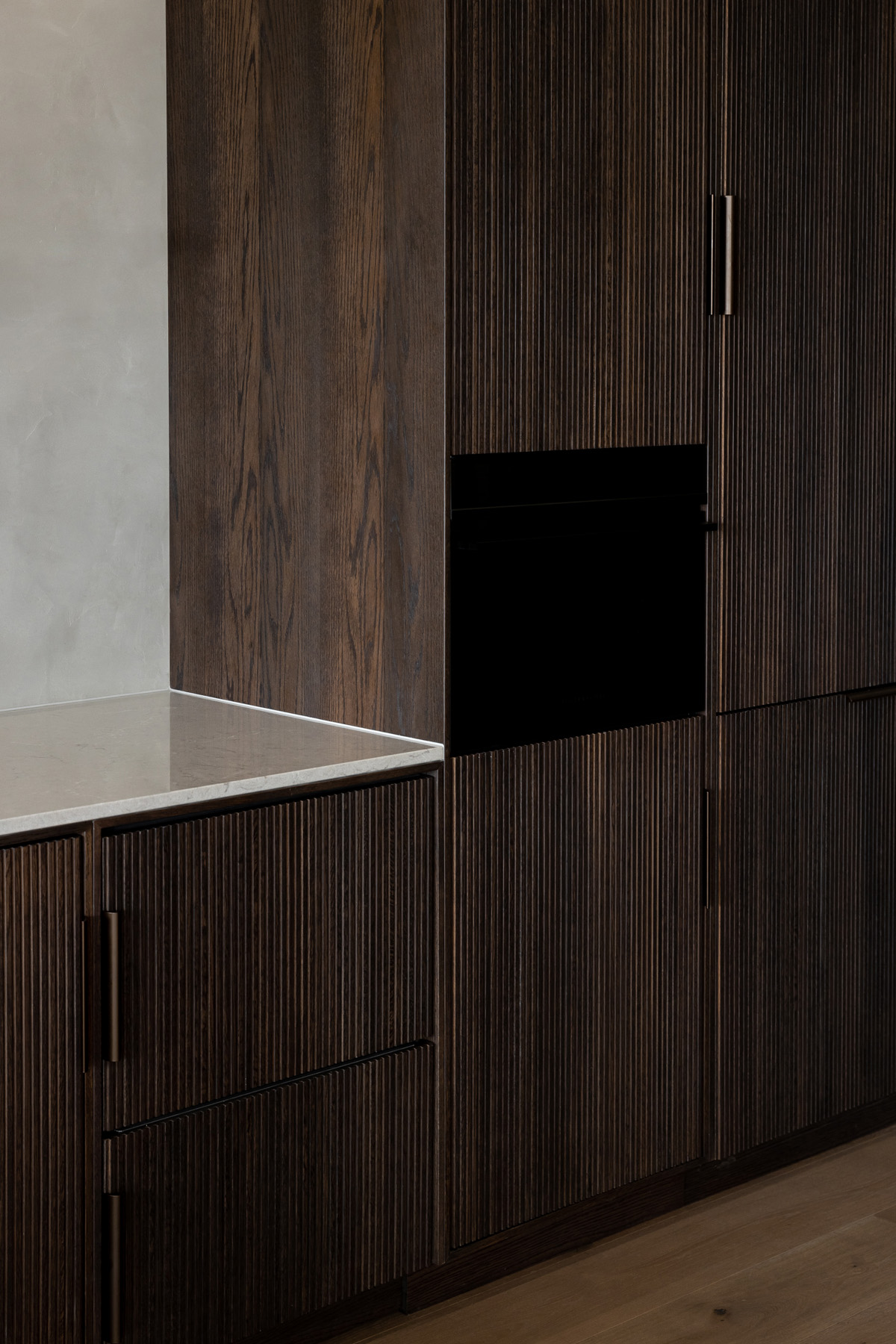 Bespoke fluted-timber cabinetry with intergrated Fisher & Paykel appliances.
With a palpable sense of purpose, the flagship showroom of refined timber flooring company, Forte Flooring, provides an inspiring destination for both architects and homeowners.

Helmed by acclaimed architect, Buster Caldwell of Wonder Group, the showroom expresses the connection between considered craftsmanship and natural materiality.

"This connection between flooring and forest can be lost when underfoot, and so our vision was to showcase the beauty of the living material amongst an otherwise neutral setting." explains Buster.

Words by Nodi Rugs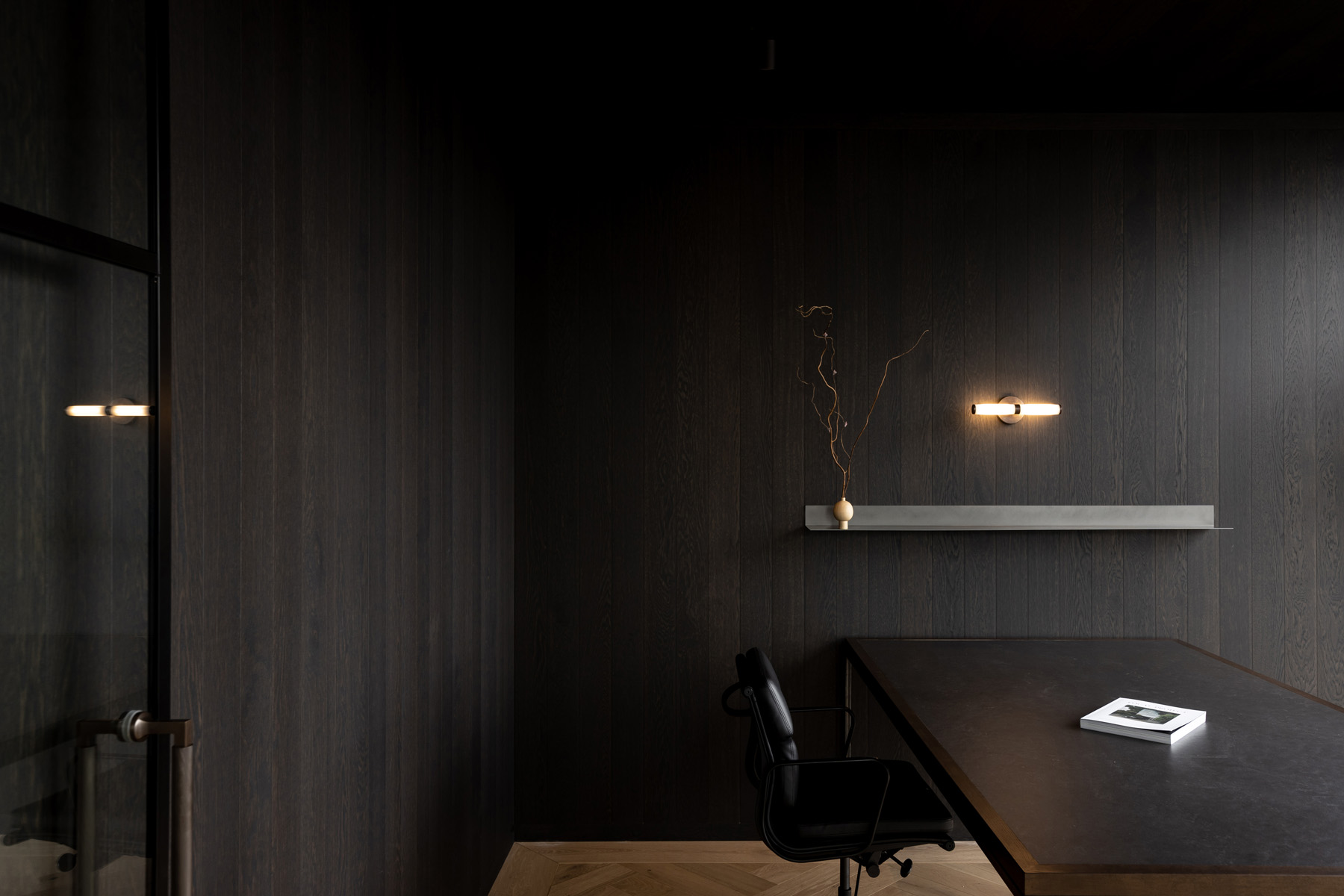 A peek inside the private workspaces.
Project Contributors —
Creative Director — Buster Caldwell
Design Lead — Seina Yan

Photography — Jono Parker
Construction Lead — Datum Projects
3D Printed Concrete — Qorox
Lighting — ECC, Snelling
Furniture — Woodwrights, Home Editions, Harrows
Steel Fabrication — Otahuhu Engineering
Signage — Blink Boys